For sleek, beautiful and functional iPhone, iPad and Android applications and responsive HTML5 websites.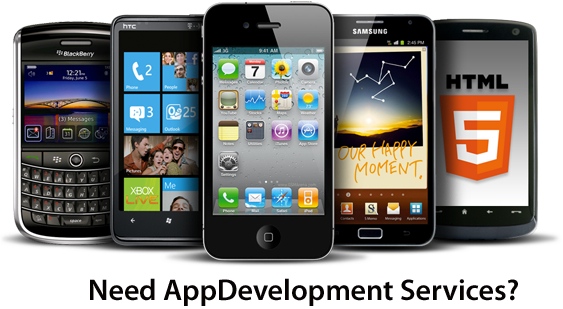 But mobile development raises a lot of questions which have no quick answers. Questions like,
Should you go with a native app, or should you go cross platform with a hybrid app or a responsive HTML5 website?
Should you focus on only one platform (iOS, Android etc) or should you go with a cross platform approach?
How would the new enterprise app interact with your existing IT assets like databases and corporate networks?
How would you deal with user data? Should it be stored on the cloud or on the device?
How can you make the user experience optimal and contextual?
Get any one of these answers wrong and you are looking at a failed project.
WINDOWS PHONE APP DEVELOPMENT
We have the resources to develop a wide array of applications for the Windows mobile platform. Our skilled employees make the applications as user friendly and simple to use as possible. Our services include developing unparalleled features and advanced functions to enable interactivity. The aim of our development team is to develop such applications which can cater to individual or business needs.
The team of application developers has strong command over a large variety of languages which help in the proper and smooth functioning of applications for Windows. These include Visual Studio, Objective C, Java and Windows Mobile SDK6.0.